New York Floral Design was established over 60 years ago in Massapequa New York. In 1989 the owners of New York Floral moved to South Florida and established their presence in Palm Beach County.Around the same time, over 7,000 miles away in Johannesburg, South Africa, the Lever family was looking to emigrate to The United States. In 1993 Hilton, Lynette, and their three children emigrated to South Florida. Being a successful small business owner in South Africa, Hilton was looking for a new business to buy. In 1999, Hilton was made aware of NY Floral and learned the floral business from the previous owners.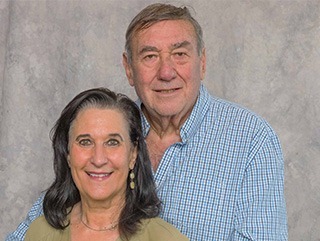 In 2000, The Lever Family officially became the owners of NY Floral Design and it has been a family business ever since. Every member of the family has worked in some capacity at the store and it has become a large part of all our lives. After a couple of years of ownership, Hilton was able to make NY Floral Design a premier boutique florist in Boca Raton.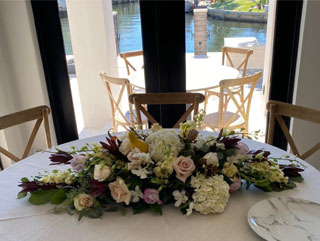 We specialize in events such as weddings, Bar/Bat Mitzvah, corporate events, as well as funerals. We love our work and it is illustrated in our products. Our staff is highly motivated and creative in their floral design and can create your dream into a presentation you will be proud of.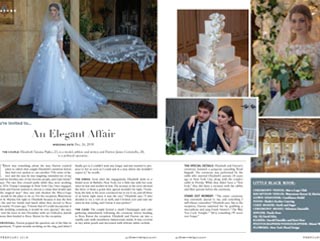 New York Floral Design has been featured in many magazines and is a member of the Boca Raton Chamber of Commerce. Our work has also been featured throughout many South Florida venues, restaurants, hotels, and corporate offices.
We are proud to have worked with Mar a Lago, The Boca Raton Resort and Hotel, and some of South Florida's finest hotels, restaurants, and corporate offices. Every wedding, gala, corporate event, and celebration is a unique experience with us. From start to finish, our designers will work with you and help coordinate the event of your dreams.
We are a full-service Florist and have worked with many vendors in the area.Our mission is to meet our customers' needs and provide unique- personalized flower arrangements for any occasion that can help customers enhance relationships with the important people in their lives.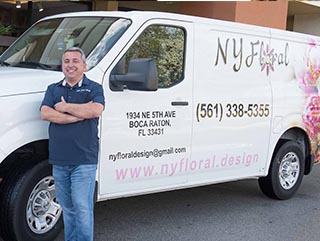 Our hands-on approach to our designs means that we do not have assembly lines and you will find our master designers creating at the design table, using their artistic talents.